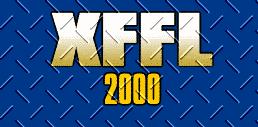 ---
---
The latest Injury Reports can be found here.
---
THIS WEEKS GAME
Week 17. January 2nd-3rd

Versus

---

Submit your Lineup on line! Thats right, I brought it back. This should work for everyone this time around. Let me know how it works for you.
---
---
Last Weeks Games
HA RDCORE HAVOC vs DOUBLE TROUBLE
ARMY OF DARKNESS vs DAMN YANKEES
---
FINAL STANDINGS
1- Lugnutz - 3085.5 (10-4)
2- Golden Domers - 2909.8 (10-4)
3- Double Trouble - 2822.2 (10-4)
4- Damn Yankees - 2684.5 (7-7)
5- Army of Darkness - 2682.4 (8-6)
6- Hardcore Havoc - 2659.2 (8-6)
7- Bundys - 2424.3 (5-9)
8- Devils Own - 2308.5 (5-9)
9- Mighty Slugs - 2235.8 (5-9)
10- Man O War - 2025.5 (2-12)



Now, don't forget. Lineups have to be in saturday night by 10pm the latest. If you need my phone number, just mail me and I will give it to you.


What's being said

Here!

View a Teampage





Be sure to check out the TRADE ROOM often. You just might find a trade offer for you. You could even make one of your own. It's a good way to check on someone who might be available. It's just another way to make this page more interesting.

Also, check out the SMASHMOUTH board. If you want to trash your opponent, that's the place to go. Also the Mighty Slugs owner (Dano) writes up an "XFFL INSIDER" there. Be sure to check it out. It's pretty funny.


I was looking to put up some NFL Cheerleaders on the page. But I cannot find a good site to take them from. If you know of one send it my way.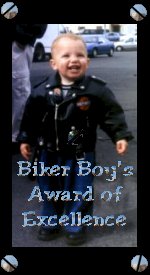 My Nephew Alex, visit his website!